Date(s): 12/27/2022 - 12/30/2022
Time: 6:30 PM - 8:30 PM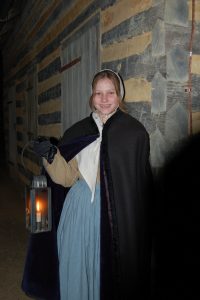 These special tours don't tell the full Ephrata story but take you back in time to visit with a special story. Each year offers a new story with a cast of junior and senior high school students playing the roles that bring history to life. The one hour tours start every half-hour each night and reservations are required and can be made by calling the Visitor Center at 717-733-6600 beginning December 1. Admission charged.