School Programs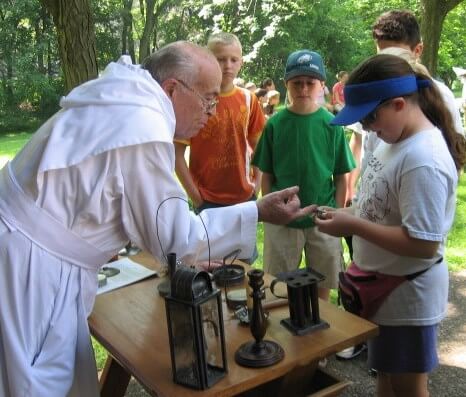 Historic Ephrata Cloister offers two different formats for school visits:
Discovery Tours provide a focused visit for one or two classrooms.
Community Days offers an "open house" that brings the museum to life with various learning stations offering an excellent way for self-directed learning, multiple age groups, and home schools.
For more information please see our 2019-2020 School Tour Flyer.
2019-2020 Community Days: April 24 and May 15
A minimum of 10 students is required for Discovery Tours, available Wednesday through Friday. We are not able to accommodate students under 3rd grade.
Call the Ephrata Cloister Wednesday through Saturday or email Michael Showalter at mishowalte@pa.gov for more details about each of these programs and to make the required reservations for your school visit.
Remember that April and May are the busiest times for schools to visit and space is limited in some programs. Plan to make your reservations early.