Get Involved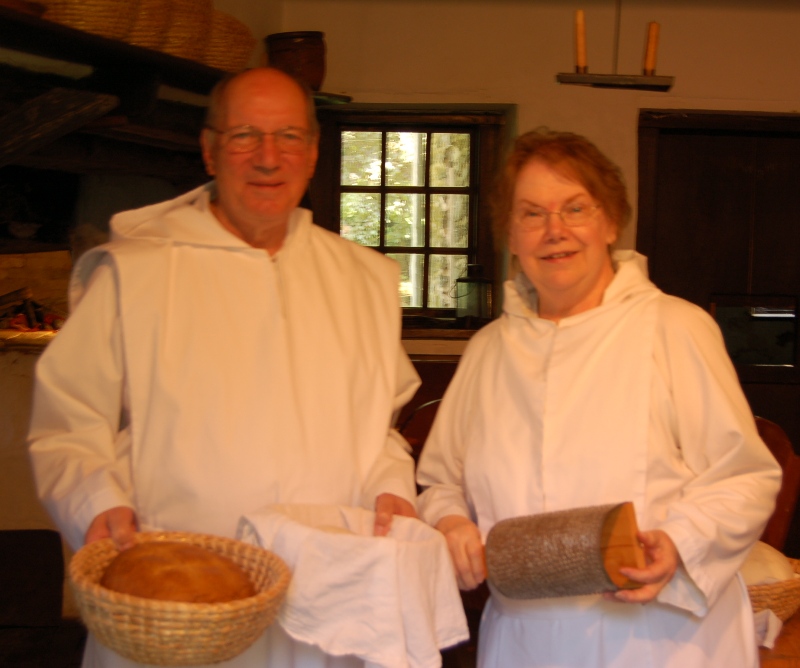 Our warm and friendly spirit at the Ephrata Cloister began with the charity and welcoming efforts of the 18th century Sisters, Brothers, and Householder community members. It continues today where their history lives on because of our volunteers.
We have a wide variety of volunteer opportunities:
Tour Guide
Museum Store Assistant
School Program & Historic Demonstrators
Visitor Services / Front Desk Associate
Chorus Member
Landscape/Gardeners (Check out the Butterfly Garden) 
Special Events Assistants including Event Rental and Wedding Assistants
Library & Collection Volunteers
To learn more about volunteering at the Historic Ephrata Cloister contact us at 717-733-6600 or mishowalte@pa.gov. For inquiries into our internship program, please direct correspondence to Michael Showalter.
Teens
Teens are encouraged to join our Student Historian program, an after school program that teaches interpretive skills, engages creative practices in arts, history, and theater, and assists with special events year round. Teens 14 through age 18 are permitted to enroll for a $15 annual membership fee. For more, contact Michael Showalter, mishowalte@pa.gov
Corporate and Non-Profit Organizations
Corporate and Non-Profit Organizations are welcome to contact us. We provide opportunities for corporate volunteer teams, return to work programs, and serve as a work site for adults with special needs. Please contact Michael Showalter at mishowalte@pa.gov
Volunteer of the Year
David Heffley may have only begun to volunteer at the Historic Ephrata Cloister about a dozen years ago, but his connection to the site stretches back several generations. He's descended from Peter and Barbara Heffley, some of the early eighteenth century married members of the Cloister. Since coming to the Ephrata Cloister, David has served on the Board of Directors, providing a good example of leadership and offering sound advice to guide the group in their support of the historic site. He has served on the Grounds Committee and is best known for managing the annual Apple Dumpling sales, a two-day event that raises funds to return original artifacts to the collection. David does not make the apple dumplings, although he and his wife Mary may be capable of doing the job with apples from the trees at the Cloister he helps to nurture. Instead, he makes all the arrangements with a local bakery, sees to the transportation of the dumplings to the site, and supervises the sales. David has seen his efforts selling apple dumplings bring some rare manuscripts back to the site, along with furniture made at Ephrata in the eighteenth century, and only one of two known copies of a book printed at Ephrata about a comet which appeared in 1743. David considers himself an amateur historian particularly interested in Anabaptism, Pietism, and church history. This last interest serves him well as he is also a deacon in the Old German Baptist Church he attends. While still employed full time, David looks forward to the day of his retirement so he can spend more time at the Ephrata Cloister on the grounds and with the visitors he enjoys. Thank you David!
David will receive recognition from the Pennsylvania Historical and Museum Commission at a future ceremony in Harrisburg. Thank you, David, for all the important work and support you provide the Historic Ephrata Cloister.