Get Involved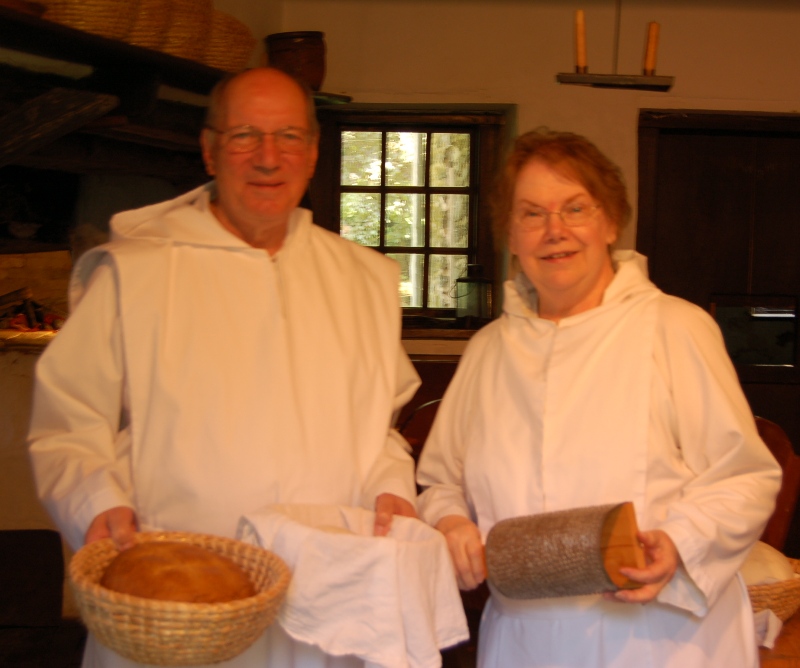 Our warm and friendly spirit at the Ephrata Cloister began with the charity and welcoming efforts of the 18th century Sisters, Brothers, and Householder community members. It continues today where their history lives on because of our volunteers.
We have a wide variety of volunteer opportunities:
Tour Guide
Museum Store Assistant
School Program & Historic Demonstrators
Visitor Services / Front Desk Associate
Chorus Member
Landscape/Gardeners
Special Events Assistants including Event Rental and Wedding Assistants
Library & Collection Volunteers
To learn more about volunteering at the Historic Ephrata Cloister contact us at 717-733-6600 or mishowalte@pa.gov. For inquiries into our internship program, please direct correspondence to Michael Showalter.
Teens
Teens are encouraged to join our Student Historian program, an after school program that teaches interpretive skills, engages creative practices in arts, history, and theater, and assists with special events year round. Teens 14 through age 18 are permitted to enroll for a $15 annual membership fee. For more, contact Michael Showalter, mishowalte@pa.gov
Corporate and Non-Profit Organizations
Corporate and Non-Profit Organizations are welcome to contact us. We provide opportunities for corporate volunteer teams, return to work programs, and serve as a work site for adults with special needs. Please contact Michael Showalter at mishowalte@pa.gov