Date(s): 03/03/2022
Time: 9:00 AM - 12:00 PM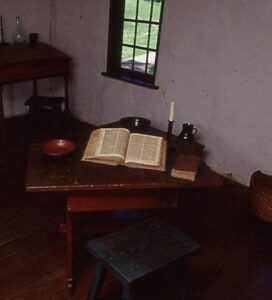 Today's Class is being led by Dr. Jeff Bach, author of Voices of the Turtledoves, and retired Director of the Young Center of Anabaptist and Pietist Studies at Elizabethtown College. Dr. Bach is a leading scholar on Ephrata and will be speaking about the Mystic Church Document, an important source for understanding the religious ideas of the Ephrata Cloister.
Tuition for this program is $10 per person. Single day attendance at this program is only available on Zoom.
Pre-registration is required for this program. Registration will close on Wednesday, 03/02/2022 at 4:00 pm. Register using this link: 
https://phmcephrata-cloister.ticketleap.com/2022-ephrata-cloister-history-class—single-session/
Following registration you will receive a link to join the program.