Date(s): 03/17/2022
Time: 12:00 AM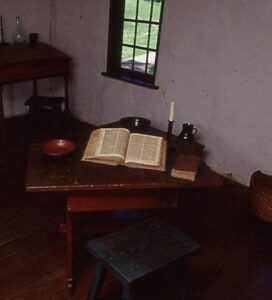 The subject for today's Winter History Class is photographs.  David Fuchs, Vice-President of the Ephrata Cloister Associates will be sharing his project of replicating photos historic photographs Then and Now: The Ephrata Cloister in Photos.
At 10:45 Linda Ries, retired archivist from the Pennsylvania State Archives will share her interest in Identifying and Preserving Nineteenth Century Photographs.
Tuition for this program is $10 per person. Single day attendance at this program is only available on Zoom.
Pre-registration is required for this program. Registration will close on Wednesday, 03/16/2022 at 4:00 pm. Register using this link: 
https://phmcephrata-cloister.ticketleap.com/2022-ephrata-cloister-history-class—single-session/
Following registration you will receive a link to join the program.