Date(s): 02/10/2022
Time: 9:00 AM - 12:00 PM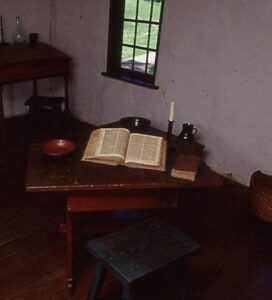 Today our guest presenter will be Dr. Rosalind Beiler from the University of Central Florida. She will be joining us by Zoom to discuss People, Religion, Information Networks, and Travel: Envisioning Dynamic Links Between the Local and the Global. 
Following the break we will start the second part of this morning's program at about 10:20 when Dr. Beiler and her students will lead a short workshop on transcribing 17th and 18th century letters in a program she's called "Loving Friend":  Transcribing Quaker Letters in PRINT
Tuition for this program is $10 per person. Single day attendance at this program is only available on Zoom.
Pre-registration is required for this program. Register using this link: 
https://phmcephrata-cloister.ticketleap.com/2022-ephrata-cloister-history-class—single-session/
Following registration you will receive a link to join the program.