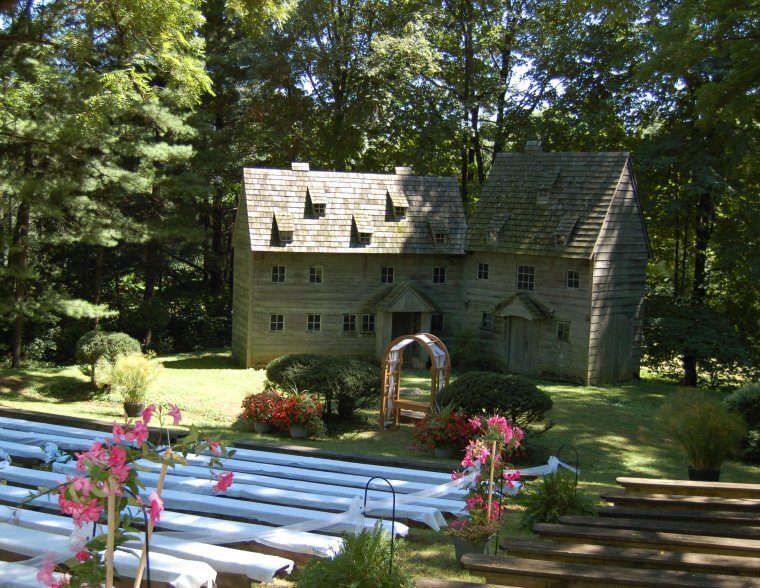 In the heart of Amish Country, the Ephrata Cloister offers a central location to cities such as Harrisburg, Lancaster and Reading, providing a tranquil atmosphere where guests are immersed in history and the beauty of the grounds.
-Smaller weddings (up to 125 guests) can be held in the historic Meetinghouse after 6:00 p.m.
-Weddings for as many as 400 guests can be held outdoors at the Amphitheater.
Receptions can be arranged at several nearby off-site locations.
Please contact the Visitors Center at (717) 733-6600 for more details about scheduling an event and fees.
Wedding Photography
Wedding photography is permitted on the grounds and is included in the cost of your ceremony at the Ephrata Cloister; if you are holding your ceremony elsewhere, please see our Plan A Visit page for additional photography information.